There has been some development work going on adjacent to the Farm Foods ("for when Iceland is just too upmarket") store in Erith town centre for the last week or so. Initially I had concerns that it was the beginning of the development of the nightclub that has been planned to take over the former Tease (and before that "T's" site - the owners were not exactly brimming with imagination). I then saw the Farm Foods notice erected on the hoarding, and subsequently opined that the down market supermarket chain was expanding the floor area of their store. I am extremely pleased to announce that I have now discovered that the development is actually a Safer Neighbourhoods office for the Metropolitan Police. It is due to open in February next year. Hopefully the Police will start cracking the skulls of the local chavs and low lives forthwith. This hopefully may bring some discipline and law to the area, for which it is currently sorely lacking.

On a similar law and order theme, there will be a public meeting this coming Wednesday the 25th November in the Baptist Church in Queen Street, Erith at 8pm. It will be to launch a Neighbourhood Watch scheme for the area, and all local residents are invited to attend; I will be going along, as I think the organisation of a neighbourhood watch scheme is greatly overdue.

In the great British tradition of exhibiting suggestively shaped vegetables and mocking inappropriately named foreign consumer products, below is a small photo showing a popular brand of Vietnamese toilet paper, apparently made from "100% virgin pulp". Quite, ahem.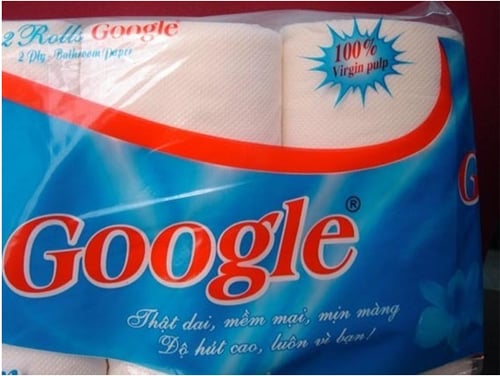 I have been spending some time in Birmingham over the last week; you may well recall my distaste for travel, and this has indeed been somewhat trying. The journey from home, first to London Bridge, then via the Northern Line tube (now twinned with Gehenna), to Euston Station, and thence to Birmingham New Street via the Virgin Trains service. It takes almost four hours door to door - a not inconsiderable venture. Demands of work mean I will be doing this commute on a semi regular basis until some time around Christmas.
Birmingham has a German market each Christmas, apparently the largest one outside of Germany. You can read all about it
by clicking here
.
You will by now have gathered I am quite a fan of the select, exclusive and somewhat quirky
Bristol Cars
. I have been surfing round a couple of the Bristol enthusiasts websites, and have found a couple of photos of their forthcoming Blenheim 4 coupe, none of which have to my knowledge made it into the mainstream press yet. The Blenheim 4 is an evolution of the Blenheim 3 model with all new panels, a revised interior with more extensive use of the highest grade of Connolly leather, and a brand new compact and more powerful air conditioning system. The cars are designed to be practical and discreet daily transport for owners that prize subtle and understated engineering excellence over flashy ostentation. Prices start at around £165,000. You can have the vehicle customised to your own specifications. More photos of the new Blenheim model
can be viewed here
.
Click here for the Bristol Car Company website
. Somehow I don't think I will be placing an order for one any time soon. If I had the necessary funds (which unfortunately I most decidedly don't), I would opt for the Blenheim 4 S (sports model) in midnight blue with a cream leather with midnight blue piped interior, and
Linn
car hifi system. Dream on...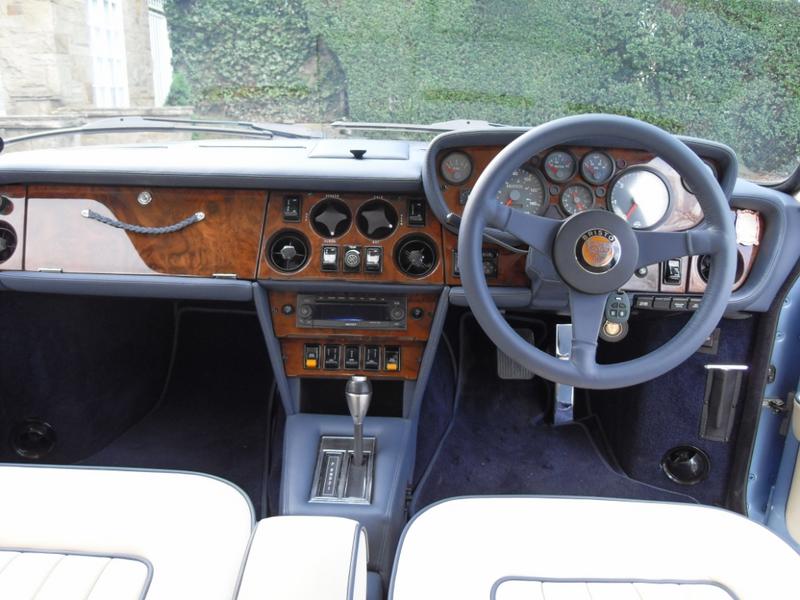 I was travelling back from Birmingham on Wednesday afternoon. The carriage I was in was relatively empty upon departure from New Street, but when it stopped at Coventry, a group of around 20
Hassidic Jews
got on and filled the carriage around me. They sat down and began a debate along the length of the carriage, in a language that sounded more like Hebrew than Yiddish (though I am hardly qualified to judge, being entirely ignorant of either language). After a short time they were getting extremely heated - it would appear that some kind of academic argument was being conducted. Voices were raised and fingers pointed. I hunkered down in my seat and tried not to be too conspicuous. Only an hour's further journey time to Euston, fortunately. For some reason I seem to attract the more opinionated and dynamic breed of theologians; as I wrote only a few weeks back when I encountered a rather eccentric coven of Catholic priests and a nun whilst quietly eating my lunch in the Robin Hood and Little John.
For your information, if you leave a comment on the Maggot Sandwich, it will not appear immediately as it used to. I have been suffering spam attacks from a Chinese pharmaceutical supplier, and also a script kiddie has been trying (unsuccessfully) to try a SQL injection hack via the Blogger comments function in order to try and take control of my blog. Consequently I have activated comment moderation. I will manually check all submissions before publication. It should at worst mean waiting a day to see your thoughts and feedback appear on the site.
Local photographer Justin
(often referred to by his alter ego, Crash Calloway) has taken some fresh shots, both of the local area and in and around London, following his successful exhibition in Erith Library - mentioned a few weeks ago on the humble Maggot Sandwich. You can see his
Flickr photo stream here
.
I wonder if there is a secret cabal of local pensioners who have arranged to all go shopping on Saturday mornings. I was in Morrison's at around 11am on Saturday morning; all I had popped in for was a packet of prawns which I was going to add to the Kedgeree I was cooking for Mum and myself when I visited her later that day. I would estimate that something like 50 per cent of the shoppers in the supermarket were those past retirement age. I appreciate that one can run out of certain ingredients at unpredictable times, but it seems past the wit of man to have so many retired people in the place at that time. They can shop as and when they please, whilst most working people are limited to evenings and weekends. I think it is a plot to keep the younger generation on their toes...
I am becoming more and more convinced that
Pooshun
will not re-open. They have taken down the notices featured in last weeks' blog entry, and peering through the whitewash covering the windows, it would appear that absolutely no refurbishment work has been carried out at all. Chairs and stools are atop the tables, and the till is still powered up, but other than that, the place is empty and desolate. Whilst personally being no fan of the establishment, I am sorry that a local business would seem to have failed. Upon reflection, it would seem that opening a bar at the height of the recession in August last year was not the best of moves - the level of disposable income in Erith is not high at the best of times, and this was decidedly not the best of times. More news as it happens.
The video clip this week is the long trailer for the two part
Doctor Who
Christmas special. It was originally shown on Fridays' "Children in Need" and has now found its way onto YouTube. The second part of the story will see the demise of the tenth Doctor, and his subsequent regeneration. Please feel free to leave a comment below.